Family Drop-in for children 0-6 years
Our Family Drop-In programs provide a relaxed, safe, and nurturing environment for parents/caregivers and their children to meet and grow. The program offers children age-appropriate toys and activities, arts and crafts, circle time with songs, stories, and rhythmical movement.
Parents/caregivers participate actively in the program: playing with their children, meeting other parents, leading activities as well as giving ideas for programs and parent education workshops. .
Parents/caregivers are also welcomed to discuss their questions, get information and support on parenting with the centre staff (early childhood educator and family support worker) as well as visiting community resource providers.
Clarke Family Drop-in welcomes all families, parents/caregivers who use the Food Bank can have their children temporarily looked after by staff when they pick up their food. Parents/caregivers must remain in the SHARE building.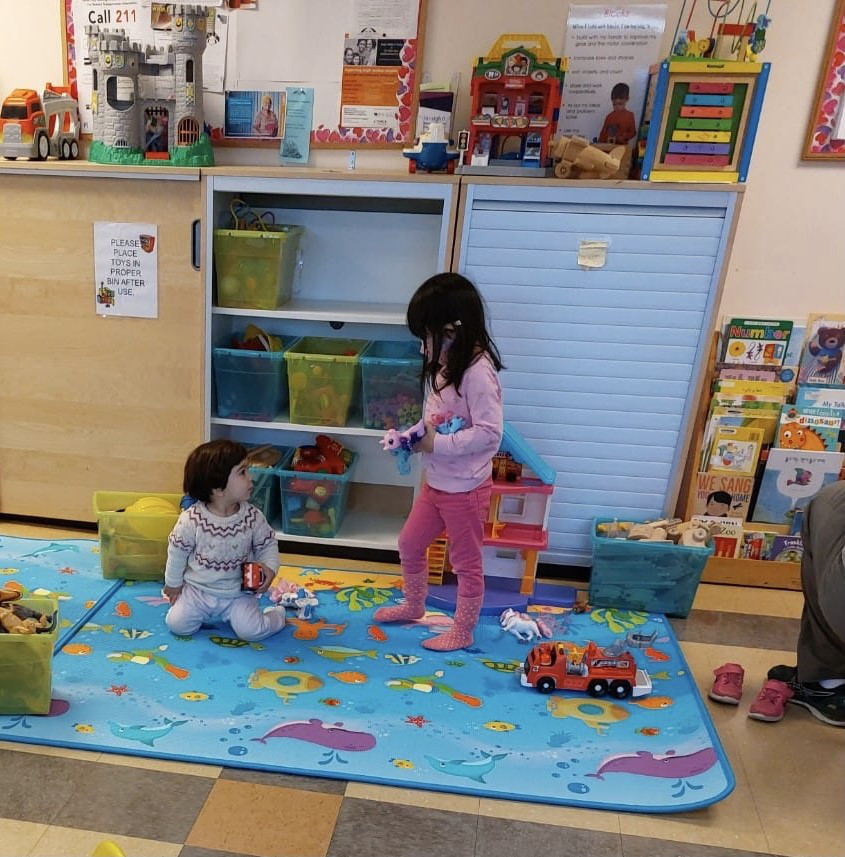 Location & hours:
Mountain View Family Drop-in (from September 6 to December 22)
Mountain View Family Resource Centre
699 Robinson Street, Coquitlam
Drop-In hours
Monday, Wednesday & Friday: 9:30am - 12:00pm

Clarke Family Drop-in
Clarke Family Resource Centre
2615 Clarke Street, Port Moody
Drop-In hours:
Wednesday: 9:30am – 1:30pm
Registration:
Registration is NOT required.