HOST YOUR OWN FOOD DRIVE OR FUNDRAISER FOR SHARE!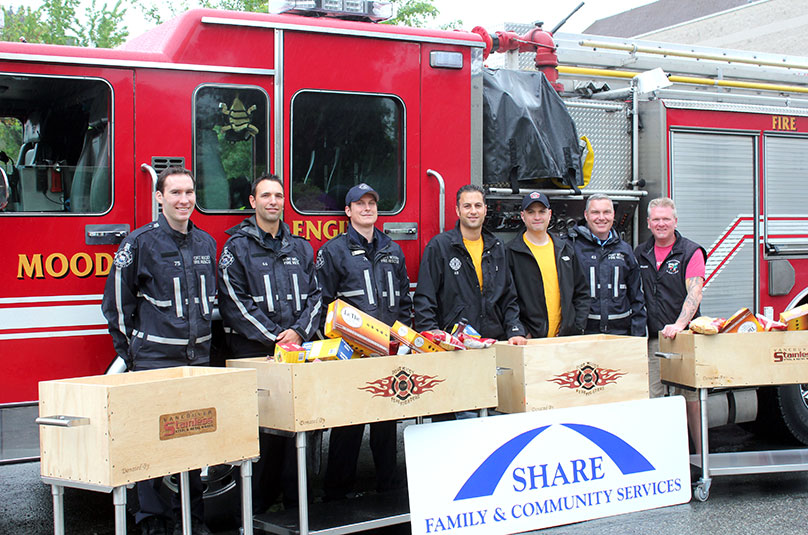 Each year, hundreds of caring individuals, community and corporate groups help SHARE by hosting their own food drives and fundraising events. This year, as we all adapt to the new ways of doing things during this uncertain time with COVID-19, we want to ensure you have the necessary tools and support you need to host a successful and safe event.
It is our goal to make giving back to your community easy, safe, and fun for you. We have created a SHARE Third Party fundraising toolkit with many items such as customizable social media and poster graphics, a food drive "shopping list", as well as a thank you image that you can share at the end of your event!
From all of us at SHARE, we thank you for helping to connect, engage, and strengthen our community!
OUR 4 EASY STEPS TO FUNDRAISING
STEP 1 – CONNECT
Get in touch with us! We have an easy form to fill out that will help you get started. Once you have filled out this form please give us three working days to get back to you.
Click here to Submit your Event
STEP 2 – ENGAGE
Promote your fundraising event! We have created a fully customizable social media image, poster, a shopping list of desired food items and a thank you image that you can use on social media or though your email, to thank those that donated! If you are looking to encourage people to stay home and donate safely, you can share the donation link on our website. You can simply copy and paste the following link and include this in your social media or emails to make donating safe and convenient for all.
Donate to SHARE: https://sharesociety.ca/donate-to-share
Use this thank you image to email or post online to thank those helped you fund raise.
SHARE - Food Drive Thank You Image
STEP 3 – HAVE FUN!
Fundraising should be fun and is a great way to build community spirit. Make sure that while at your event you take photos, and celebrate what you are doing on social media.
STEP 4 – REPORT BACK
Let us know how you did.
Email community@sharesociety.ca