More Tri-Cities families are experiencing hunger. Help SHARE fill 1,000 food hampers.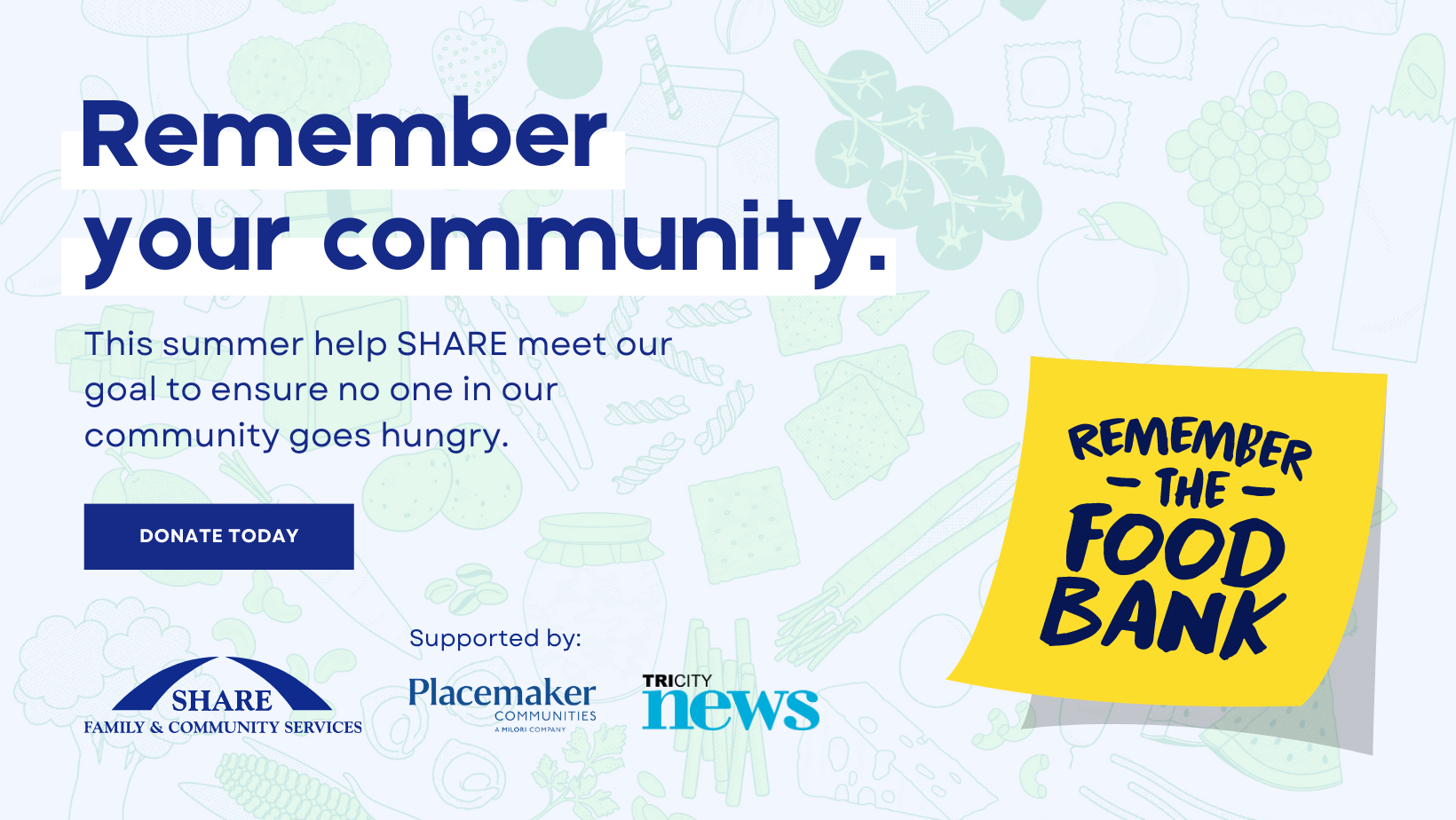 The demand for Food Bank services is at an all-time high
SHARE Food Bank is serving over 100 new families each month. Food Bank visits are up 50% since last year.
1 in 3 SHARE Food Bank users are children. 20% of all SHARE Food Bank users are seniors.
On average, SHARE feeds over 500 Tri-Cities families per week.
Cash donations help SHARE purchase more healthy, diverse, and balanced food choices in large quantities less than what you pay in the grocery store. We can purchase what we need, when we need it, to best support the needs of our community.
See what SHARE is doing in the community to fight high food costs, courtesy of Tri-City News.



How can I REMEMBER THE FOOD BANK?

Congratulations to the 50/50 raffle ticket winner, A. Richards of Port Coquitlam. The winner has been notified.
Start your own fundraiser through CanadaHelps. See here for instructions.
Purchase virtual hampers from our Virtual Grocery Store.
Donate below!
Have any questions? Email community@sharesociety.ca.