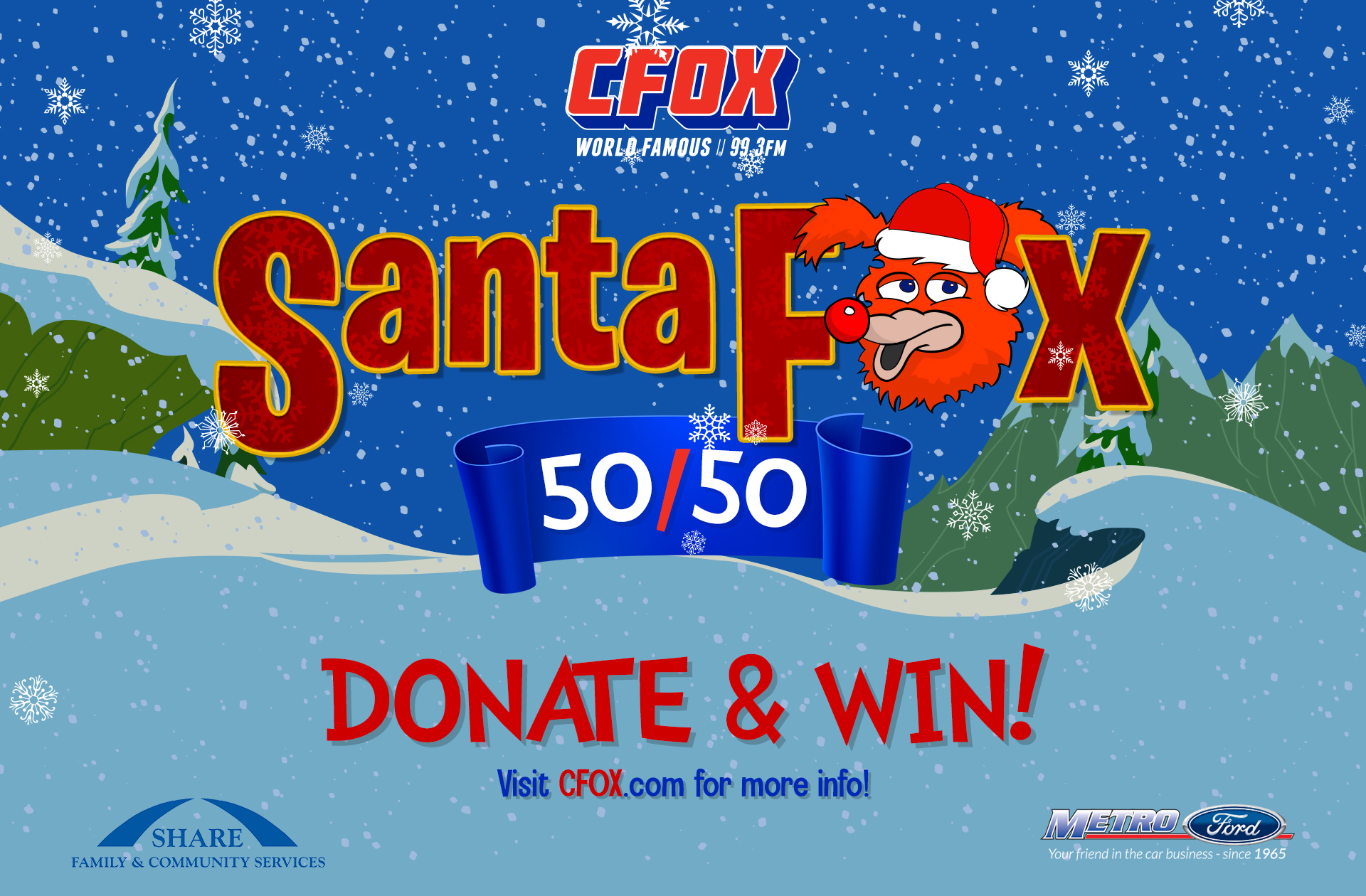 Our first annual CFOX Santa Fox 50/50 is here!
Where 50% of the pot goes to SHARE Family and Community Services – connecting, engaging and strengthening families.
The other 50%? Oh... that's gonna look good in your savings account!!
It's the biggest 50/50 draw of the year with a total pot of up to $250,000!
The Santa Fox 50/50 Winner will be announced on December 17th at 7am with the Jeff O'Neil Show!
Single Ticket for $5;
20-Ticket Pack for $20;
100-Ticket Pack for $40;
300-Ticket Pack for $100
---
CFOX SANTA FOX 50/50 DONATION DAY:
Show your support to help the less fortunate in our communities on our Santa Fox 50/50 Donation day - December 17th!
All day long, we'll be encouraging listeners/businesses/everyone to donate online to SHARE Community & Family Services!
Presented by: Metro Ford, in your community since 1965.