School's Out Summer Camp a Big SHARE'd Success
Posted on July 28, 2023 by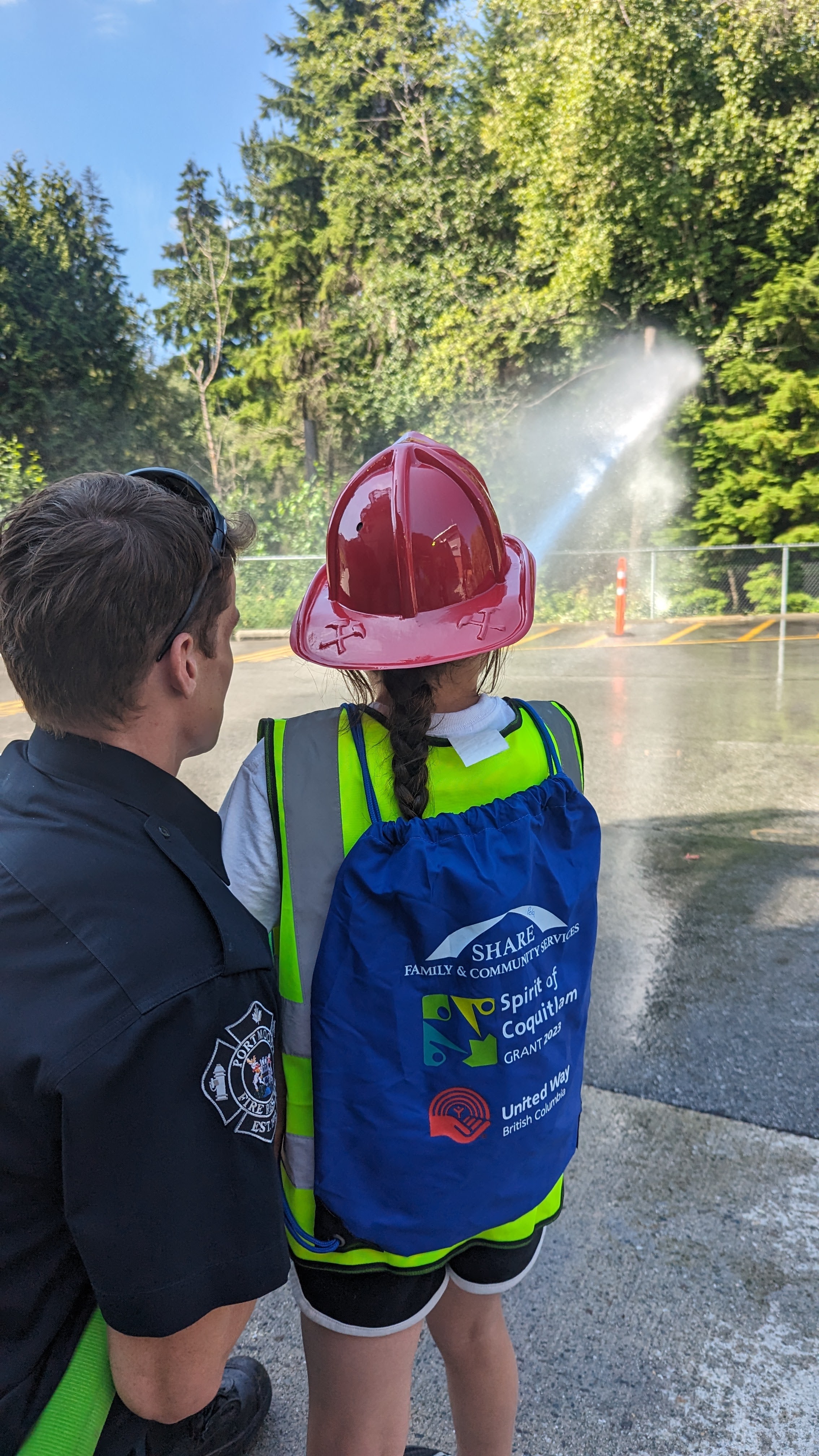 Summer camp fun! The School's Out Summer Camps for refugee children have been a huge hit this July! Over 50 kids attended the week-long camps playing games, learning about Canada's people and culture, making friends and great memories, and enjoying healthy lunches and snacks. Thanks to grants from the United Way of BC and the City of Coquitlam's Spirit Grant, kids have been having fun and enjoying social, emotional, and physical well-being, so they're ready to start the school year in the Fall.
This was the very first year that SHARE Family and Community Services was able to offer free summer camps for refugee children and youth! "It was so heartwarming to see them smile from ear to ear and just amazing to see all of the different community members, businesses and service providers come out and support!", said Jodie Wickens, Director of Programs and Services at SHARE Family and Community Services.
Visit SHARE today to donate and help ensure all children and their families have access to nutritious food and community support. With your donation, we can purchase what we need, when we need it, to best support the needs of our community.
#Summer2023 #ShareSociety #RTFB #UnitedWayBC #SchoolsOutSummer

For further information about SHARE Family & Community Services, please contact:
Darcel Moro (she/her)
Manager of Community Engagement
SHARE Family & Community Services
604-703-3476
darcel.moro@sharesociety.ca