CFOX Santa Fox Food Drive
Posted on November 15, 2022 by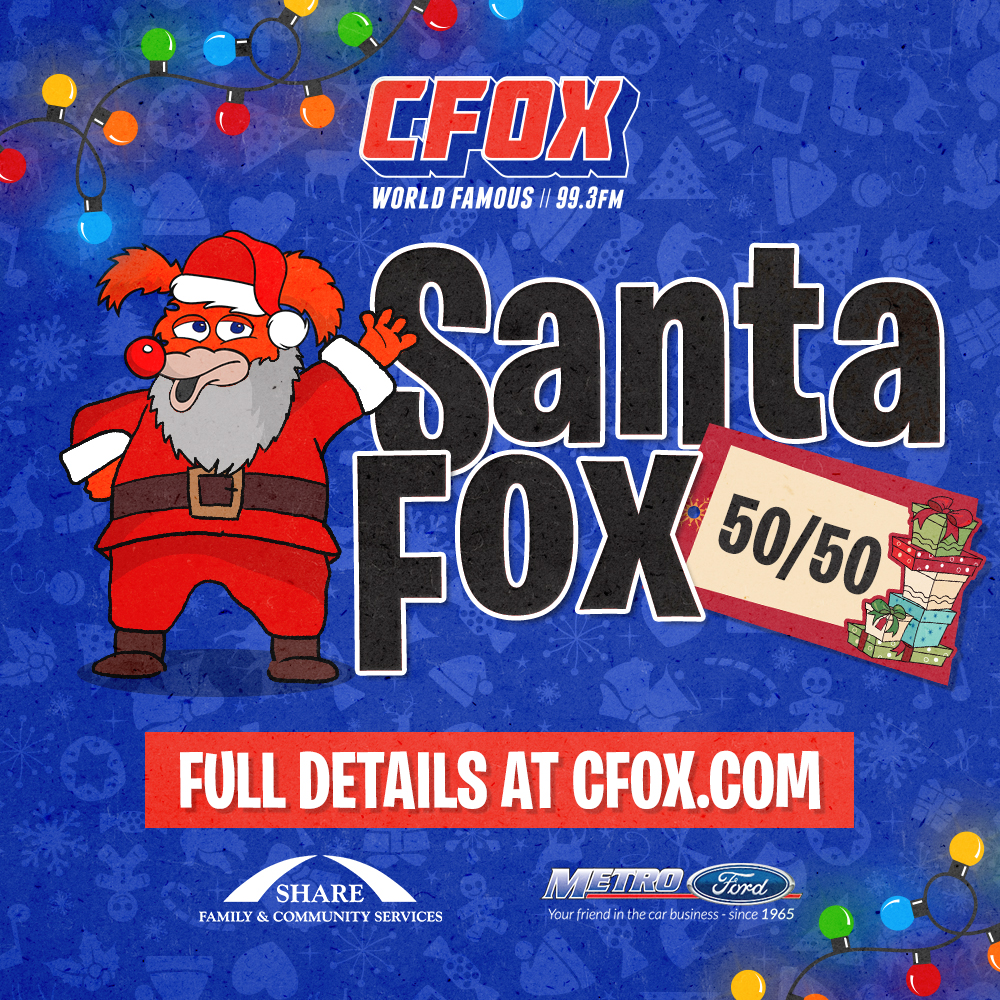 IT'S THE RETURN OF THE SANTA FOX 50/50!!!
Show your support to help the less fortunate in our communities with our Santa Fox 50/50 Fundraiser, and you might be taking home a HUGE cash prize!
Back for another year of celebrating the season of giving, the Santa Fox 50/50 is all about promoting and awarding kindness.
From November 14th to December 15th, we'll be encouraging listeners/businesses/everyone to donate online to SHARE Community & Family Services by buying a ticket for the 50/50 draw!
All who purchase a 50/50 ticket will not only be donating to a worthy cause, BUT, be gaining the chance to win 50% of the garnered funds! It really does pay to give.
Then, on December 16th at 8:00 AM, tune into the Jeff O'Neil Show to hear the final tally and find out if YOU won!
Santa Fox 50/50 presented by: Metro Ford, in your community since 1965