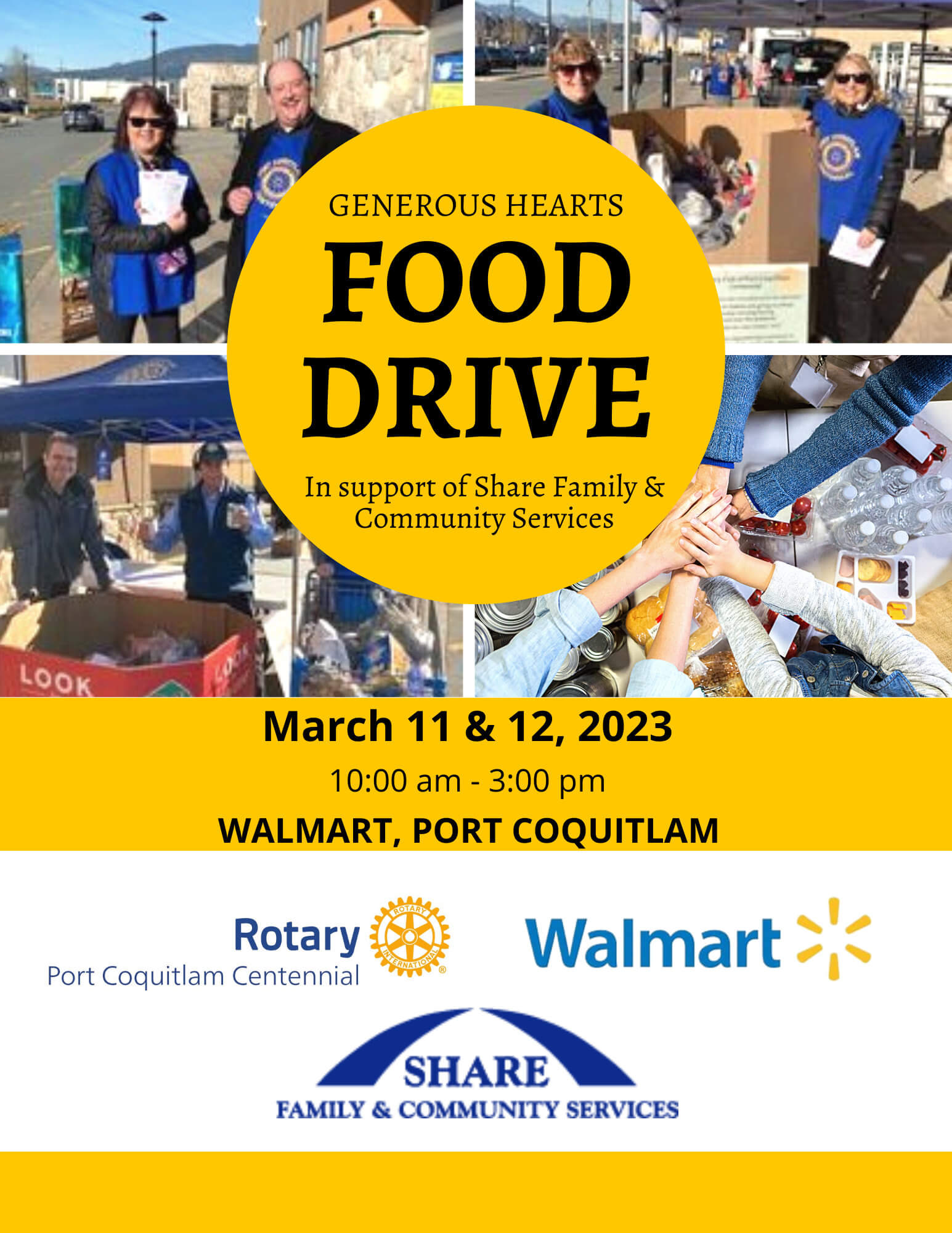 On March 11 & 12, the Rotary Club of Port Coquitlam Centennial will be working with the Freemont Village Walmart Canada to raise donations for SHARE Family and Community Services. Drop off some non-perishable foods, cash donations, and BIG smiles of thanks from all of us. With your help, let's beat our record of 5100 lbs of raised food from last year!!
Most needed items for kids include whole grain cereals, canned fruits with low sugar, dried fruit, and canned vegetables. Last year, SHARE served over 1,800 local children in our community.
Walmart is located in Fremont Village at 2150 Hawkins Street, Port Coquitlam BC V3B 0G6, before the Pitt River Bridge.